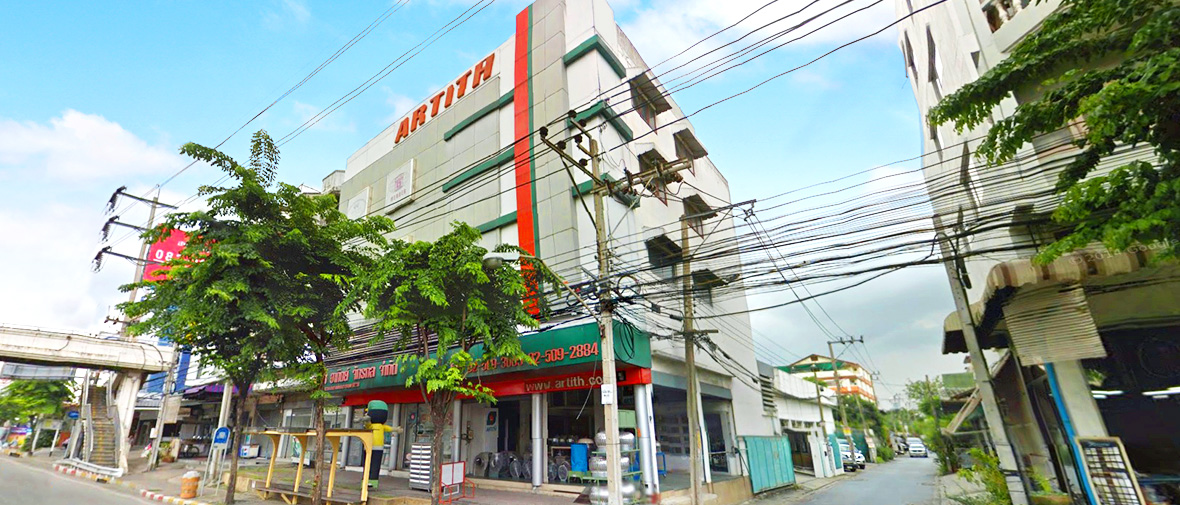 Artith
was established as the first shop in Thailand producing 12" diameter turbine ventilator under trade name of "
Artith
Ventilators" which was registered in the name of
Artith
Ventilators Ltd., Part in 1984. For more than 30 years,
Artith
has been proven for high quality wind-turbine ventilators for industrial and household use.
The proven was shined with our expansion of establishment of "
Artith
Machinery Co., Ltd." to manufacture ventilation machinery including fan power roof ventilators, blowers, exhaust fans, centrifugal fans and axial duct fans
Continue with opened branch at Hadyai, Petchaburi and KhonKaen.
With the long experience together with latest machine and fully equipped factory supported by team of engineer and skillful sales team, we are particularly qualified and appreciated to advice, design and construct complete ventilation systems upon your request. We are now ready to serve you need.
As a proven for international standard product,
Artith's
product exports to many countries in order to work and ventilate for both industrial and household use to e.g. ASEAN, Middle East, South Africa and etc.
Roof Ventilators

Including both the original "

Artith

VENTILATORS "wind powered turbine ventilators, units powered by electric motors and green energy products:

Natural Roof Ventilators
Power Roof Ventilators (Forward/Backward)
New Energy Ventilators (NEV)

Air Moving equipment

Air Moving equipment of all pressures and flow rates as required including.

Blowers
Exhaust Fans
Centrifugal Fans (Forward/Backward Curve)
Duct/Axial Fans
Agricultural Fans

Installation of Piping and Machinery

Installation of Piping and Machinery in all types of industry including.

Oil Refineries
Chemical Plants
Sugar Plants
Feed Mill Plants
Cement Mill Plants

Fabrication of Process Machinery

Fabrication of Process Machinery including

Pressure Vessels
Mixing / Reactor Tanks
Heat Exchangers
Screw, belt and Chain Conveyors and Bucket Elevators
All kinds of Steel Structural Works Fabrication and Installation of Storage Tanks of all capacities Plant Shutdown and Maintenance Services.